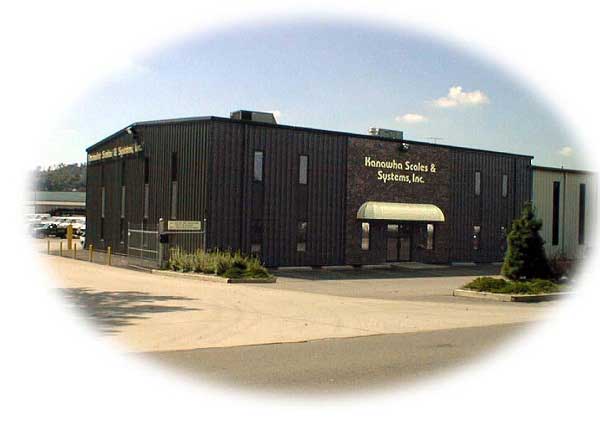 KANAWHA SCALES & SYSTEMS IS YOUR TECHNOLOGY SOLUTION FOR TODAY'S WEIGHING DEMANDS.
Kanawha Scales & Systems (KSS) is the world's leading manufacturer and supplier of high-speed rail car loadout systems. Since the introduction of batch loadout technology to the coal industry in the late 1970's, KSS has designed, built and installed over 60% of all loadout systems worldwide. KSS's loadouts are throughout to USA, Canada, China, Australia, Brazil, Columbia, India, Mongolia, Saudi Arabia, South Africa.
KSS has over 200 employees with branch offices and subsidiary companies in twelve different cities throughout the Northeast and Central United States, as well as an sub-company in Beijing, China.Kanawha Scales & Systems, Inc. Unit Train BatchMaster Loadout System is designed to batch and load material at a rate up to 6,000 mpth.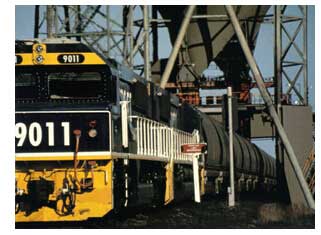 The loadout is comprised of a structural supporting system, batch loading equipment, hydraulic power unit system and control equipment. It is designed to be able to automatically feed material to the loadout to batch weigh and discharge material into rail cars at a specified loading rate. The static weighing accuracy will be +/- 0.1%. The repeatability of the system in on a car to car basis will be +/-200 kg of the desired target batch weight of the cars loaded in a train.
KSS CVRD Loadout is the largest and fastest high speed train loadout system in the world. The loading rate of this system is an astounding 24,000 tons per hour. This train loadout system takes CVRD's Carajas mine's production from 60 million tons per year to over 100 million tons per year.
As a design and engineering and control systems became more advanced with the advent of computer and PLC based solutions, Kanawha Scales & Systems has evolved to keep pace with new technologies. We are constantly reviewing our design procedures and equipment to ensure we are using techniques and processes that keep on us the leading edge of technology in the Industry.
KSS Loadout system and loadout software has received Certificates of Conformance #95-095 (BWS-9000 and #95-035 BWC-8000) from the National Type Evaluation Program of the National Conference on Weights and Measures in U.S. and pattern approval in both China and Australia. KSS is the only loadout supplier who has obtained Pattern Approval for its loadout systems in China.
【Return list】