Kanawha Scales & Systems
KRS Mining Equipment & Technologies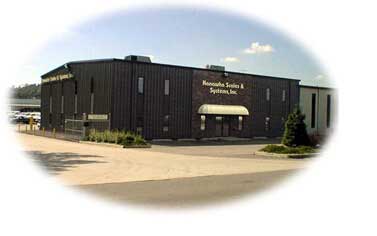 Kanawha Scales & Systems, Inc. is founded in1954, and is located in Poca, West Virginia of United States. KSS specializes in engineering solutions including loading stations, Truck Scales, Railroad Scales, Truck Loading Systems. Since the first set of high-speed rail car loadout systems (Rapid batch weigh loading systems) entered the market in 1978, high-speed rail car loadout systems have been widely applied in industries including coal, ore, grain and bulk containers. With the development of the company and the extension of its business scope, KSS invested KRS Mining Equipment & Technologies in 2004 in Beijing, China. Equipped with experienced engineering technicians, KRS provides engineering design, engineering contracting, technical consultation, equipment installation and support equipment of coal preparation for large and medium-sized coal preparation plants.
KRS and KSS entered China in 1986 to supply KSS's world famous batch weighing rail load out systems. In 2005 entered into manufacturing, sales and service of coal and mineral processing equipment and the designer and supplier of processing systems.
Our KRS--Intelligent Dry Sorter has many advantages over conventional separation processes--- totally dry ( no need for dewatering equipment), low power consumption, low capital & operating cost and easy to install & operate.
Our KRS-MEP TBS is the world standard for fine coal recovery systems. Test after test world wide has repeatedly shown our TBS far superior to any other fine coal recovery system or product.
Our KRS-BIVITEC High "G" Force Screen allows coal, mineral and any other difficult screening material to screen on a dry basis without the use of water allowing coal operators to bypass fines and thereby saving the purchase and operating cost of numerous pieces of equipment along with large water and energy savings.
KRS and KSS have partnered with number one top quality world suppliers of processing equipment manufactures to provide processing equipment and systems that will provide superior performance to any other competitive equipment. Visit our site to learn the ways KRS/KSS can help your company get money revenue from your raw material.